Good nutrition and quality sleep . They're 2 of the pillars to wellbeing and essential for optimal health .
To be the best version of yourself, you need to embrace both on a regular basis. And if one is left behind, the other lags too. They're so closely interconnected.
According to Maslows Hierarchy of Needs, at the very foundation are our basic needs such as food, water and rest. When these needs are met, we can focus on the areas of physiological (safety, connection, love) and self – actualisation needs (personal growth).  However, when basics needs aren't met it can be a challenge to focus on anything else.
So, lets cover the basics : nutritious foods, with a recipe or 2, that promote a better sleep.
Including the foods listed below on a regular basis and before your sleep can promote the production of melatonin, a neurohormone, that helps the body and mind prepare for slumber. The foods are protein -rich and contain an amino acid called tryptophan that produces melatonin and serotonin (the 'feel good' neurotransmitter) too.
Our bodies don't naturally produce tryptophan, so we must obtain it from our diet.
I recommend eating 2 or more hours before bedtime to allow time for digestion and promote a quality sleep.
Foods filled with tryptophan include: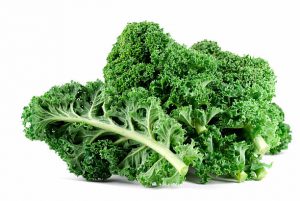 Turkey
Chicken
Goose
Salmon
Eggs
Dark Green Leafy Vegetables (eg. Kale, Spinach)
Dairy produce
Some nuts and seeds (lower levels of tryptophan)
If you or your family are experiencing poor quality sleep, I suggest you try including these foods regularly to help. There may be other, non-obvious reasons for poor sleep to occur, such as physiological imbalances, and therefore I recommend making an appointment to discuss this with your health practitioner if poor sleep continues.
2 of our favourite recipes that are filled with tryptophan are Apple & Veggie Turkey Medallions and Teriyaki Turkey Meatballs – below. I hope you enjoy them as much as we do! Please leave a comment to let me know if you've tried them.
 Apple and Veggie Turkey Medallions
Using a food processor and well -oiled pan
Makes 6 – 8 medium size medallions
Ingredients :
2 – 3 Tbsp extra virgin olive oil                                             
2cm round of leek, sliced
1/2 small apple (we used Pink Lady)
250g lean ground turkey (it tastes great using chicken too)
2 Tbs Panko crumbs + ½ cup for rolling
1/3 cup of cheese, grated
1 egg
½ medium carrot
1/3 medium zucchini
Using your pan with a Tbsp of oil, add leek and sauté until soft.
Add the turkey, apple, panko crumbs, cheese, egg, carrot & zucchini to your processor and blend on high for approx.1 min. until combined.
Add leek, scrape down the sides of the processor, and blend on high for approx. 1 min until well combined.
Pre heat the pan with extra oil and using a dessert spoon, scoop your turkey mixture and place it into a bowl of panko crumbs. Cover the mixture in crumbs, and then place it onto the pan for shallow fry. Each side needs about 2- 3 mins to cook, with a golden colour and firm texture when they're done.
Serve warm.
The turkey mixture, prior to crumbing, can be frozen for up to 1 month.
*********************************
Teriyaki Turkey MeatBalls 
Using a food processor, the oven and a saucepan
To make the healthy teriyaki sauce
Ingredients
¼ cup water
5 Tbs cornstarch
¼ cup tamari sauce (fermented soy sauce)
1 tbs extra virgin olive oil
2 tsp honey
½ tsp fresh grated ginger
1 tsp garlic, minced
Start by mixing the water and cornstarch in a separate small bowl. Set aside.
Add remainder of ingredients to your saucepan on a low heat and stir until it starts to boil. Add cornstarch mix and blend well until it thickens. If it's too thick add a tsp of water to reach optimal consistency (up to 10 tsp)
For the meatballs you'll need :
500g turkey mince
2 eggs
1/2 cup panko bread crumbs
1/2 cup finely minced onion or 5cm of finely diced leek
½ cup of grated zucchini
1/2 cup grated carrot
2 tsp garlic, minced
1 tsp fresh grated ginger
A good shake of black pepper
1 Tbs healthy teriyaki sauce
Preheat the oven to 200C (400F) and line a tray with baking paper
Place all of the ingredients into the processor and blend on high speed until combined
Form meatballs using clean hands and place them on the baking tray
Bake for 20 – 25 mins or until they're well cooked through
Remove from the oven and onto a plate, pouring the remaining teriyaki sauce oven them
Serve on their own as an appetizer or on top of sautéed seasonal vegetables for a main
We love to spread the teriyaki sauce on wild salmon before baking too!
Share and Connect: