If you're looking for expert nutrition guidance and essential facts about which foods and lifestyle practices will serve you best, you've come to the right place.
There is plenty of conflicting 'health advise' floating around, making it a challenge to know what the best choices are. Combine that feeling of overwhelm with low energy levels and time restrictions; we understand why it can all seem too much to regain your good health. We're here to help, without added stress.
You'll have health specialists that support you and outline how easy it can be to feel energised, clear with food and lifestyle choices and naturally vibrant again. All degree-qualified, accredited nutritionists tailoring advice to your individual needs, that will give you back the healthy life you desire.
We continue to offer Nutrition Consultations and Pantry Makeovers online during the COVID-19 isolation measures.
Face to face meetings are on hold until further notice.
Payment plans are available for anyone in need.
Your health and wellbeing is paramount, make a BOOKING with us today.
We offer ongoing support with consultations, as well as additional healthy lifestyle activities such as supermarket tours, cooking workshops and
home- pantry audits.
1:1 nutrition consultations explore your current lifestyle and health goals and are an ideal choice if you need tailored dietary guidance. Recognised by a majority of Private Health Funds to support your health, 1:1 consultations cater for a variety of concerns like:
Australian Private Health Funds for rebates include : APIA Health Insurance, Australian Health Managment (AHM), Australian Unity, Credicare Health Fund (CIA), GU Health, HBF, Health.Com.Au, Medibank Private, Mildura Health Fund, NIB, QANTAS Health Insurance, Qld Country Health, Westfund
weight management 

stress management

fatigue & recurrent illness

hormone imbalance & fertility support

food allergy and intolerance detection, advice, treatment & support 

gut health, microbiome and digestive support 

athletic performance support 
As well as tailored nutrition advice, we offer functional tests including DNA/Gene Testing, DUTCH hormone testing, GI360 Microbiome assessments, Food sensitivity tests, Mineral and heavy metal testing, Lifestyle plans and Practitioner supplements if required.  
Consultations are available online via Zoom. Consultations time-frames range from 15 mins (with up to 3 consultations per week) , 1 hour for follow up consultations and 1.5 hours for an extended/initial consultation. Covid-safe measures are in place.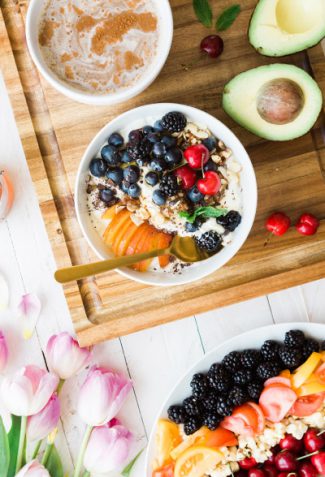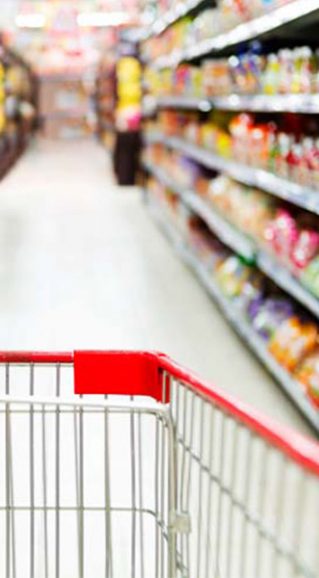 Overwhelming food choices at the Supermarket don't make it easier to shop. With 20 types of breads, 30 different yoghurts, endless cheeses and meat choices – the list goes on. How do you know if you're making healthiest choice with so many choices available?
Let us take you on an engaging and informative tour through your local supermarket where we'll discuss everything you need to know to make the best choices.
A popular service for the past 8 years, supermarket tours empower you with nutrition and food marketing information to make the very best choices, leaving you informed and feeling confident with every food shop.  
As we walk through the supermarket we'll discuss: 
Compare nutritional value of your favourite foods types

Share the easy ways to read Ingredient lists & Nutrition Information Panels 

How to judge the quality of foods within seconds

Identify health labels as either 'marketing tactics' or helpful information 

Share the best storage options of your favourite foods to help them last longer

Answering any nutrition questions along the tour 
Tours run for 1.5 hours and participants receive handouts with reference material to take home. Book a personal tour for 1 or participate in a group (maximum 4 people). 
Your pantry may be full, but it is serving you well? – let me help you create a pantry filled with healthy choices based on your favourite foods, your health goals and the meals you want to prepare! 
Your Pantry Audit begins with a short consultation, focusing on your lifestyle, goals and your typical eating habits. Then we take a look at the foods in your pantry and refrigerator, discussing their nutrition values and offering suitable substitutes & food preparation advice. You'll also receive recipes and health reference materials. 
If you are interested in any of these personal health services, please reach out via the Contact form below. Let's start your journey to better health today!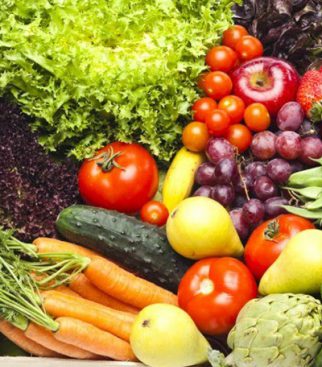 Nutrition Services are recommended by many Australian Private Health Funds and rebates are offered to support you. 
Private Health Fund rebates for our Nutrition Services are available with Medibank Private, NIB, AAMI, Suncorp, Australian Unity, CUA, GU Health, APIA, Australian Health Management (AHM), Mildura Health Fund, QANTAS Health Insurance, Qld Country Health, Westfund. 
APIA Health Insurance, Australian Health Management (AHM), Australian Unity, Credicare Health Fund (CUA), GU Health, HBF, Health.com.au, Medibank Private, Mildura Health Fund, NIB, QANTAS Health Insurance, Qld Country Health, Westfund