If you understand the basics for a healthy lifestyle but crave more information about the ideal foods to reach your goals, you've come to the right place.
With so much conflicting nutrition information available, it can be hard to know what the best choices are. That's where I step in; an expert in the industry, educating with the facts about what foods and activities are optimal. I separate health facts from fiction with tailored plans and help to create the healthy life that you desire.
We continue to offer Nutrition Consultations and Pantry Makeovers online during the COVID-19 isolation measures.
Face to face meetings are on hold until further notice.
Payment plans are available for anyone in need.
Your health and wellbeing is paramount, make a BOOKING with us today.
As a qualified nutritionist I like to educate my clients about good eating habits for optimal health, but I also understand that applying this newfound knowledge in everyday life can be a challenge for some.
That's why, along with my nutrition consultations, I also offer regular contact, supermarket tours, cooking workshops and home- pantry audits to encourage new
healthy habits to 'stick'.
My 1-on-1 nutrition consultations explore your current lifestyle and health goals and are an ideal choice if you need tailored dietary guidance. Recognised by a majority of Private Health Funds to support your health, my consultations cater for a variety of concerns like:
Australian Private Health Funds for rebates include : APIA Health Insurance, Australian Health Managment (AHM), Australian Unity, Credicare Health Fund (CIA), GU Health, HBF, Health.Com.Au, Medibank Private, Mildura Health Fund, NIB, QANTAS Health Insurance, Qld Country Health, Westfund
weight management 

stress management

fatigue & recurrent illness

hormone and endocrine issues  

food allergy and intolerance detection, advice, treatment & support 

gut health, microbiome and digestive support 

 auto immune support

athletic performance support 
As well as tailored nutrition advice, I offer additional support options including DNA/Gene Testing, DUTCH hormone testing, GI360 Microbiome assessments, Food sensitivity tests, Mineral and heavy metal testing, Lifestyle plans, and Practitioner supplements if/when required.  
Consultations are available online via Skype or Zoom, and Face to Face meetings available via mobile practitioner services, at your home or office (within 10km of Brisbane CBD). Covid-safe measures are in place.
Your investment for a personal nutrition consultation starts from $160.
Consultation Hours :
Tuesdays and Saturday 9.30am – 2.30pm
Thursday and Friday 9.30am – 4.30pm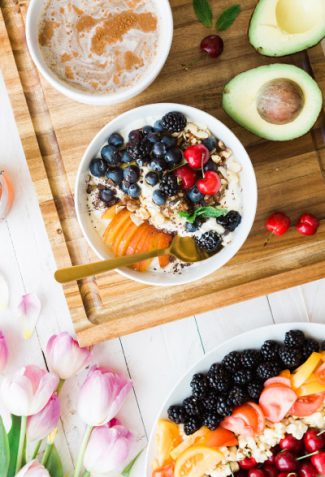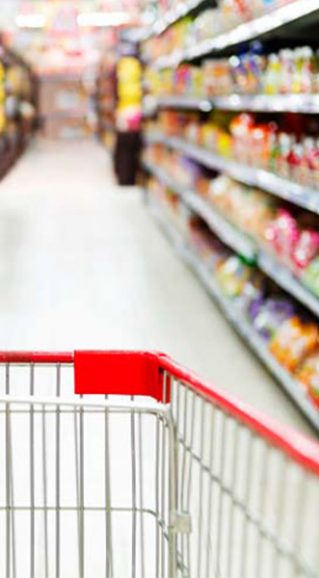 The many food choices at the Supermarket can feel overwhelming. 16 types of breads, 12 different yoghurts, the list goes on – how do you know if you're making healthiest choice with so much available?
Let me take you on an engaging and informative tour through your local supermarket where we'll discuss everything you need to know to make the best choices.
A popular service of mine for the past 8 years, supermarket tours empower you with nutrition and food marketing information to make the very best choices, leaving you informed and confident.  
As we walk through the supermarket we'll discuss: 
The nutritional value of foods and compare items 

Ingredient lists & Nutrition Information Panels 

Compare the price and quality of foods 

Identify health claims as either 'marketing tactics' or helpful information 

Share the best storage options 

Answering any questions along the tour 
Tours run for 1.5 hours and participants receive handouts with reference material to take home. Investments start from $220. Book a personal tour or participate in a group (maximum 4 ppl). 
Your pantry may be full, but it is serving you well? – let me help you create a pantry filled with healthy choices based on your favourite foods, your goals and the meals you want to prepare! 
Your Pantry Audit begins with a short consultation, focusing on your lifestyle, goals and your typical eating habits. Then we take a look at the foods in your pantry and refrigerator, discussing their nutrition values and offering suitable substitutes & food preparation advice. You'll also receive recipes and health reference materials. Invest in a Pantry Audit from $220. 
If you are interested in any of these personal health services, please reach out via the Contact form below. Let's start your journey to better health today!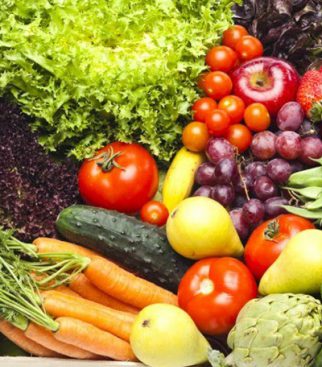 Tracie Connor is an accredited nutritionist & practitioner for nutrition services, recommended by Australian Health Funds. 
Private Health Fund rebates for Nutrition services are available with Medibank Private, NIB, AAMI, Suncorp, Australian Unity, CUA, GU Health, APIA, Australian Health Management (AHM), Mildura Health Fund, QANTAS Health Insurance, Qld Country Health, Westfund. 
APIA Health Insurance, Australian Health Management (AHM), Australian Unity, Credicare Health Fund (CUA), GU Health, HBF, Health.com.au, Medibank Private, Mildura Health Fund, NIB, QANTAS Health Insurance, Qld Country Health, Westfund