This is our favourite slow cooked meal by far. Easy to make, nutritious and delicious, the whole family loves it. It's a recipe that tastes amazing on the day that its made and develops a richer flavour as a leftover, there are truly so many good points to it. Using basic pantry ingredient staples, I'm sure that the Slow Cooked Steak and Vegetables will soon become your favourite winter warmer too!!
Ingredients
20 mins prep/ slow cook on high 3- 4 hours / serves 6
1 kg steak (beef), diced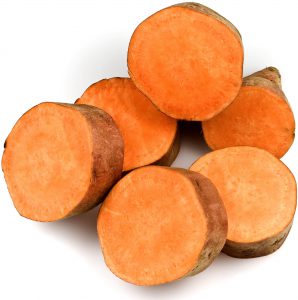 1/4 Cup plain flour
3 Tbs Olive Oil
1 Brown Onion, finely chopped (optional)
1/2 Cup Tomato Paste
2 Cups Beef Stock
3 Cups Mushrooms, cut into quarters
1 Cup Carrot, coursely diced
1 Cup Broccoli florets, blanched
Shake of Salt & Pepper
Method :
Heat large pan with 2 Tbs Oil. In a small bowl, add the flour, salt & pepper and mix. Turn on your slow cooker to heat & boil your kettle.
Coat the steak in the flour mix and add to the heated pan. Brown the steak then remove from pan and place aside.
Oil the pan again and add onions, cook until they're soft & translucent.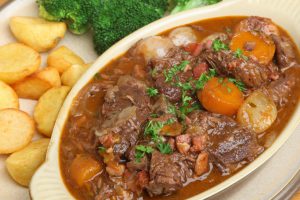 Add the cut mushrooms, carrots, cooked beef, onions & stock to your slow cooker and stir while adding the tomato paste.
Leave your slow cooker on high for approx 3-4 hours, or medium for 6 – 8 hours.
Blanch your broccoli in a bowl of boiling water for approx. 10 minutes before draining. Keep it aside and add it to the slow cooker approx 20 mins before serving.
We love this on top of mashed sweet potato, with a small serve of quinoa or rice, or by itself.
In good health, Tracie x
Share and Connect: